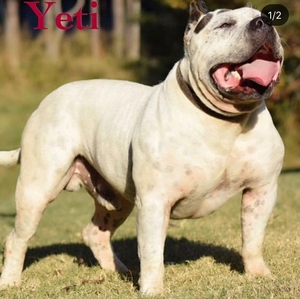 Adults
Built Ryte Bullies occasionally has adults available for rehoming. We are ethical breeders, and our females only whelp up to three litters. Some only whelp one or two. At this point they are spayed and adopted into their forever homes.

We also have stud dogs available for rehoming. Many of our adults are placed with close family and friends. This makes us happy because we have a bond with each and every bully we own, so rehoming is always bitter sweet. But we love receiving regular updates about how they're getting along with their new families.

If we have any adults available for adopting, they will be listed here. If you would prefer an adult but we don't have any available, you're welcome to join our waiting list and we'll notify you as soon as one is up for adoption.