Prima Donna x ULP Deadpool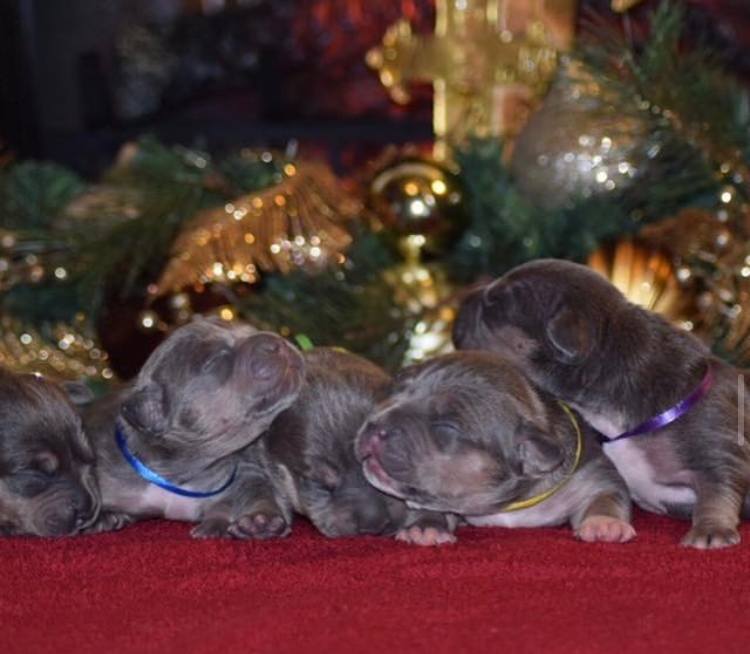 Basic Information
This will be ULP's Deadpool's very first litter of all tri-color puppies!! Prima's producing power as a female is without argument. Paired with the right stud, she can throw some of the best XL bullies. But, paired with ULP's Deadpool she is guaranteed to produce some wide, extreme tri-colors bullies.
ULP's Deadpool is undoubtedly a stud who was created to produce. He is 2x ULP's Juggernaut...inbred!!! This means he carries the best of the Unstoppable Jugg TWO times over! We're looking forward to an ALL TRI-COLOR, extreme litter of the best of two undeniable pedigrees. You won't find a litter like this anywhere else...we're bringing Delaloma's Easy Ryder of Blue Pride back together in one pedigree. This breeding is the most UNIQUE Deadpool breeding ever done! What a way to close out 2016!
***We suggest getting your deposit in early. This litter will sell out quickly and we cannot hold puppies if no deposit is placed. Please review our deposit policy, found on our home page. Contact Keiven at 770-363-0776 or Leonna at 706-593-4046.
Reserve A Puppy
All pups in this litter are reserved or sold. Sign up to our email list to stay informed of future expected litters.
Parents
ULP's Deadpool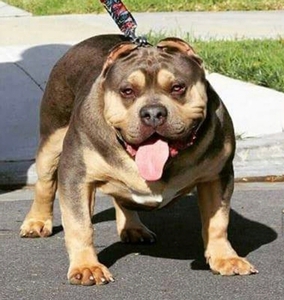 TBP Prima Donna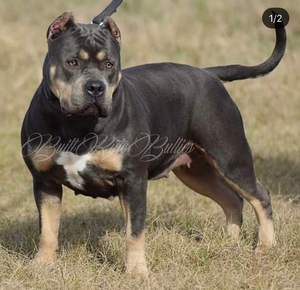 Request More Information or Call 770-363-0776