Pumpkin x Bogard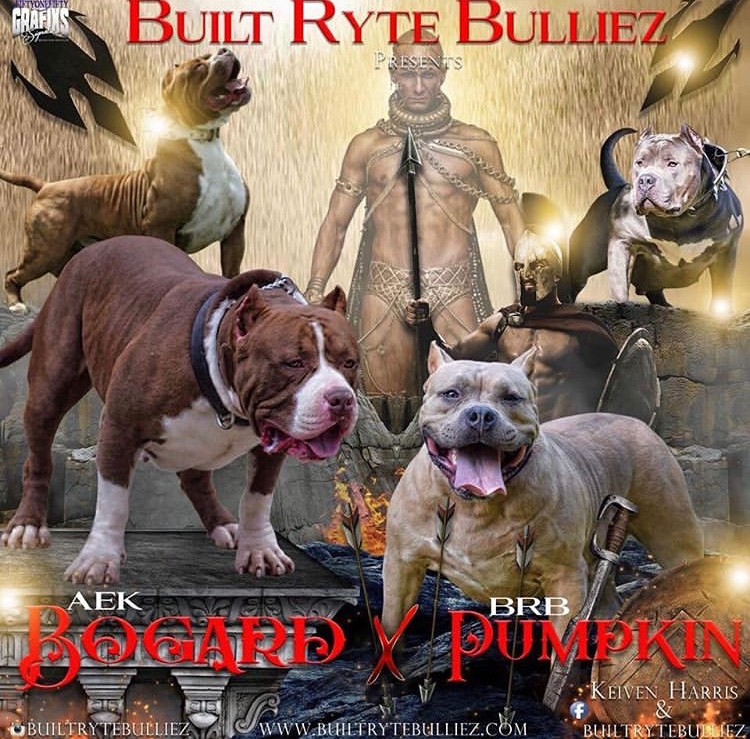 Basic Information
Bogard not only has an undeniable pedigree, but he has the LOOKS and the producing power to match!! The best RBG, King Liger blood you will find on the east coast and that is without dispute. Matching him up with our girl Pumpkin with her signature American Bully look and pedigree...is really going to create something special! Pumpkin is a clean Razor's Edge girl with thick and perfect structure!
The puppies from this breeding are absolutely beautiful! We have a couple of colorful black and white females, and some blue and white as well! Please text or call us 770-363-0776 or 706-593-4046 if you would like to reserve a puppy. All puppies come with a contract and 2 year health guarantee.
Reserve A Puppy
All pups in this litter are reserved or sold. Sign up to our email list to stay informed of future expected litters.
Parents
AEK Bogard (King of the South)
Pumpkin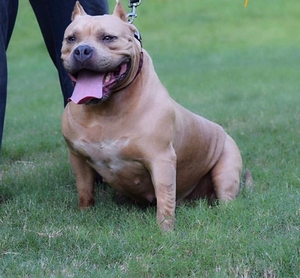 Request More Information or Call 770-363-0776